nanceoir
I've had my proof of concept hat done for a while, but it took me until today to get a picture of it.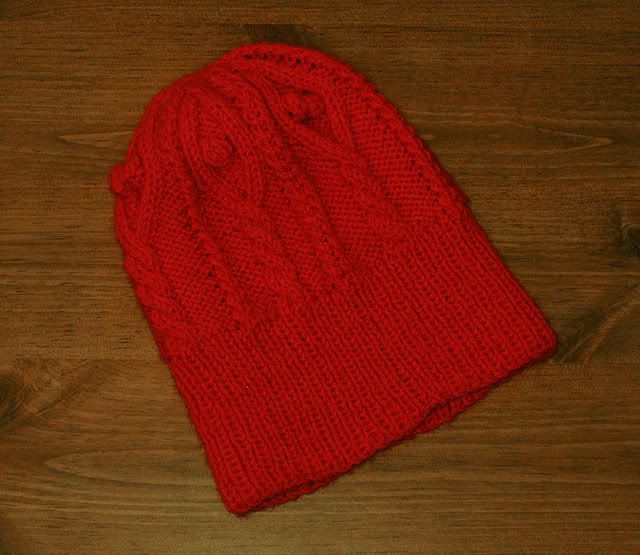 It needs a bit of tweaking still, to get it as source-perfect as I can tell, but it's a pretty solid pattern, I think. Of course, the pattern won't go up until I
do
get it perfected, but I think sharing the progress is good. Even if I'm distracted from the perfecting process right now by working on a
Pinstripe Tenscarf
for myself, which is in itself serving as a version one of a gift scarf my mom's commissioned me to make.
And speaking of commissions, in a round-about way, I decided I wanted to do something to help

foresthouse
with her
surgery bill
. You can bid on it
here
.
Of course, I realize I could probably be more help by sending even a few bucks to her, but I don't know that I could do it before her deadline, so this is a way for me to help right now. Maybe I'll be able to send a little something to

foresthouse
herself later. But for now, this feels right.
Not to mention, knitting for other people is a lot of fun, so I'm excited for the opportunity. And, knitting another hat will help me figure out what I need to do to move closer to source-perfection. It's a win-win! Perhaps with another win in there, too.